SnapTik App - TikTok Downloader
Save videos & photos from TikTok without watermark, Full HD, fast and all devices
SnapTik App – TikTok Video Download Without Watermark Full HD for FREE
SnapTik App tool supports users to download TikTok videos without watermark. This tool provides fast download speed and keeps original video quality. It is designed to be easy for untrained users to use with just one click to finish downloading the video and use it for any purpose.
What are the advantages of TikTok SnapTik App video downloader?
TikTok SnapTik App supports users downloading TikTok videos on multiple devices, including: Smartphone, PC, Laptop, tablet. As long as you have an internet connection, you can download it whenever you want, on any smart device.
Remove the logo, watermark, User ID on the top or bottom of the video.
Totally free: SnapTik App does not charge any fees to users, completely free.
Support to download many formats: SnapTik App supports users to download in 2 formats MP3 and MP4 for all devices, depending on the purpose of use, the user has the choice to suit their needs.
No need to register an account: Users do not need to register an account, do not need to log in or provide personal information, just paste the link and download it.
Note: SnapTik App is a website that supports users to download Tiktok videos to their devices for free without profits. We only support downloading publicly posted videos on Tiktok and ensure full HD quality, removing logos, watermarks. In addition, we are not responsible for copyright issues if you use that video for other profit purposes.
How to download Tiktok videos without watermark with SnapTik App
Downloading Tiktok Videos with the SnapTik App tool is easy to use, with only 3 following steps:
Step 1: Find the Tiktok video you want to download
Open the TikTok app on your phone (or computer) > Find a video you want to download
Step 2: Copy Video Link
Select Share (arrow icon) > Select Copy link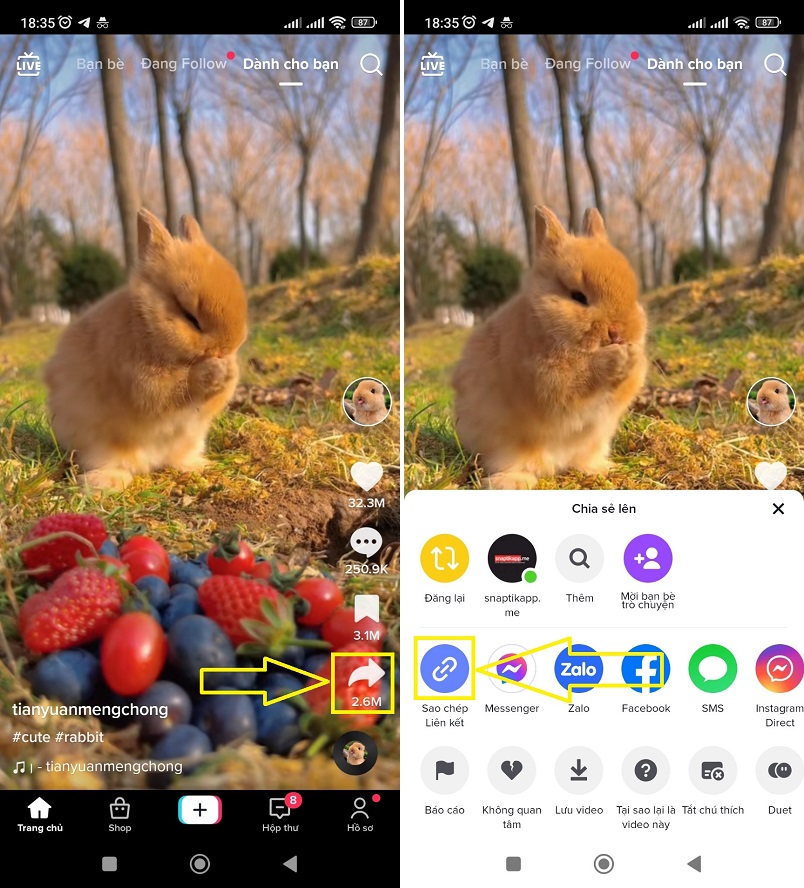 Step 3: Save Tiktok videos to your device
Go to https://snaptikapp.me > Paste the copied link in the box > Select Download Now > Select the format you want to download.
SnapTik App provides 4 formats, including:
No watermark.mp4 (MP4 format without watermark)
No watermark (HD).mp4 (MP4 format, no watermark, HD quality)
Watermark.mp4 (mp4 format, with watermark)
Music.mp3 (MP3 Music File Format).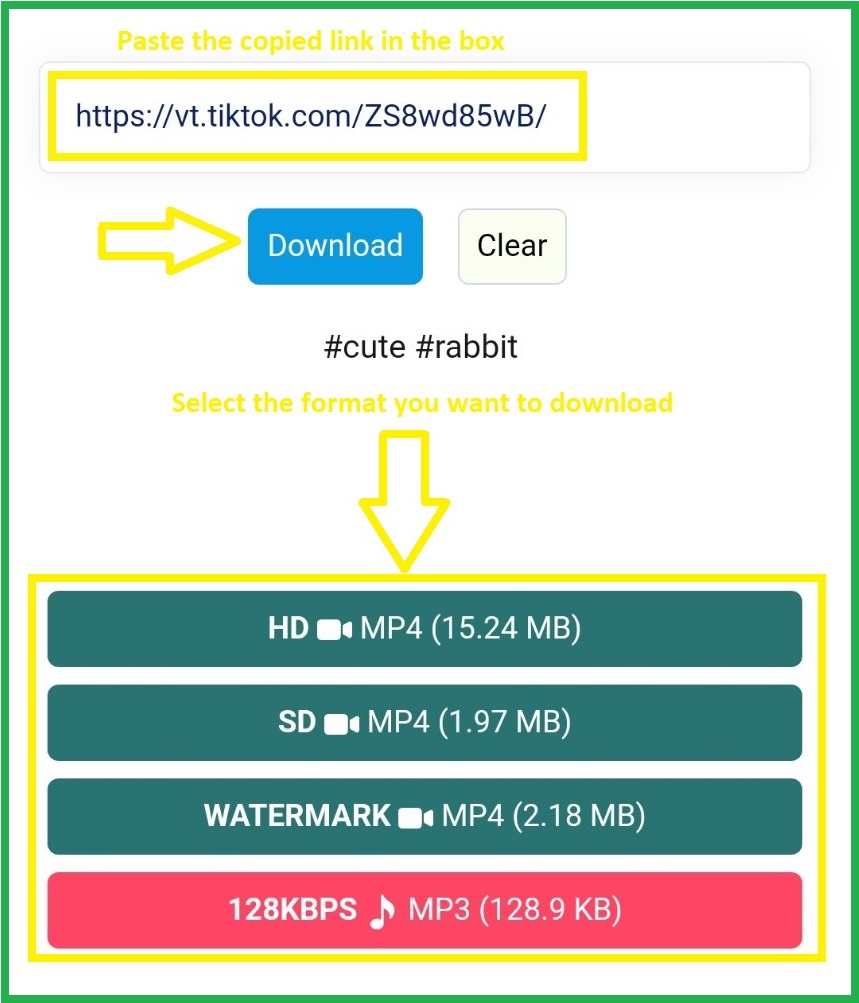 FAQ